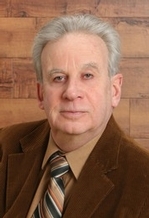 518.852.9748
518.861.7040 fax
518.852.9748 cell phone

GDunn@cmfox.com
2390 Western Avenue
Guilderland NY, 12084
Receive Email Alerts from Me
My name is Gregory Dunn. I reside with my wife Linda in Altamont, New York. I have a BA in Chemistry and Biology from Bard College and a Masters (MPA) from the Rockefeller College of Public Affairs and Policy. Before becoming a real estate agent, I worked as an Environmental Laboratory Inspector for the New York State Department of Health out of the Wadsworth Center's NELAP program. My background has helped me with tracking the details and the Real Estate steps necessary for the buying and selling of homes or property.
I enjoy golf, writing music, cooking and am trying to restore a vintage XK120 Jaguar. (help!)
Having the right real estate agent means having an agent who is committed to helping you buy or sell your home with the highest level of expertise in your local market. This means also to help you in understanding each step of the buying or selling process. This commitment level has helped me build a remarkable track record of delivering results.
Nothing is more exciting to me than the gratifying feeling I get from helping people meet their real estate needs. You can count on me to always do what's in your best interest. I pride myself on being honest, trustworthy, and knowledgeable in the real estate market. I know how important it is to find your dream home or get the best offer for your property. Therefore I will make it my responsibility to help you achieve those goals.
Whether you are an experienced investor or a first time buyer, I can help you in finding the property of your dreams! I believe the role as your Realtor is to guide you through the buying or selling process, taking the time to make sure you understand every step of the transaction.
1. Everyone should have the opportunity to own land and a home.
2. My job is to facilitate their search every step of the way and provide the necessary service and information, so that they can make informed decisions as they go about looking for their home.
3. I have numerous resources and contacts with agents, brokers and financial lenders in the industry. I will use these contacts to locate desirable properties, features and funding for each client, so that they can buy a suitable property that compliments their life style and needs.
Testimonials:

"Thank you for all of your assistance in the sale of our lot. As you know we had tried to sell it for some time. It only took you a couple weeks to complete the job!!! You worked hard to sell it and we appreciate all that you did to get it sold!!" -Deb & Steve
"Always there when you need him. Organized 3 showings in a few days. Had a couple of hiccups along the way with an agent, but Greg was always there to help and give advice. With all the paperwork involved with a home he had everything organized and took time to make sure we understood everything. Very good with negotiation back and forth between calls and never late. Highly recommend! Down to earth funny guy!" -Bought a home in 2014
"During the entire process Greg was always able to be reached and was always able to answer our questions right away. He went above and beyond to help us get our new home. We almost had it fall through a few times but Greg was a great negotiator. He also was just an all around really nice human being and had a good sense of humor. An all around very easy person to get along with and very on top of things when things got tough for us. He follows up on everything and always keeps in touch. Overall very satisfied and we couldn't be happier in our new home!" -Showed home in 2014 in Richmondville
"We have a lot in common so we hit it off right away. My wife and I were very satisfied with all of Greg's help. As an example, the first we were about to purchase fell through at the last minute and the whole thing was very unpleasant for everyone involved. Greg had spent a lot of time looking for that home and he had nothing to show for it. We started looking for another home and Greg was right there with us." -Bought a home in 2013 in Duanesburg
"Extremely knowledgeable of the market and on top of new properties released weekly. Very good at understanding your needs and translating them into the appropriate properties to view. Time with Greg was well spent. We absolutely love our new home." -Bought a home in 2013 in Schenectady
"Very professional and courteous right throughout the process. Great sense of humor and informative. Greg recently showed me a new home and was very helpful with all the details. Took his time and was able to answer all of my questions promptly. I would recommend his service to anyone seriously looking to buy a new home. An overall very pleasant experience." -Showed home in 2013
"We found Greg Dunn extremely easy to work with. He handled all of our needs professionally, timely and with an enthusiastic and encouraging attitude. Greg was motivated, optimistic and eager to find our perfect house without placing us under undue stress or pressure. We are moving in a matter of days and owe him our deepest gratitude." -Bought a home in 2013
"My experience with Greg was limited to seeing a few homes in the Altamont area. However, I was impressed by his non-pushy and thoughtful approach. I did not end up buying a home, as I already owned one, but when I look again for another home, he is surely the Realtor I will go to for assistance." -Showed home in 2012 in East Township